As our release pitch comes near, TinyAttack improves by leaps and bounds~
Our most significant improvement was the Whale boss, new art, new animations, it can now spawn randomly on the map, a feast for all senses!
New items are coming, as you could see in the previous post, new playable characters! Maybe we will even have new enemies soon.
We got an actual menu, it's still a placeholder, but it will provide the basic functionality until we decide on the final design: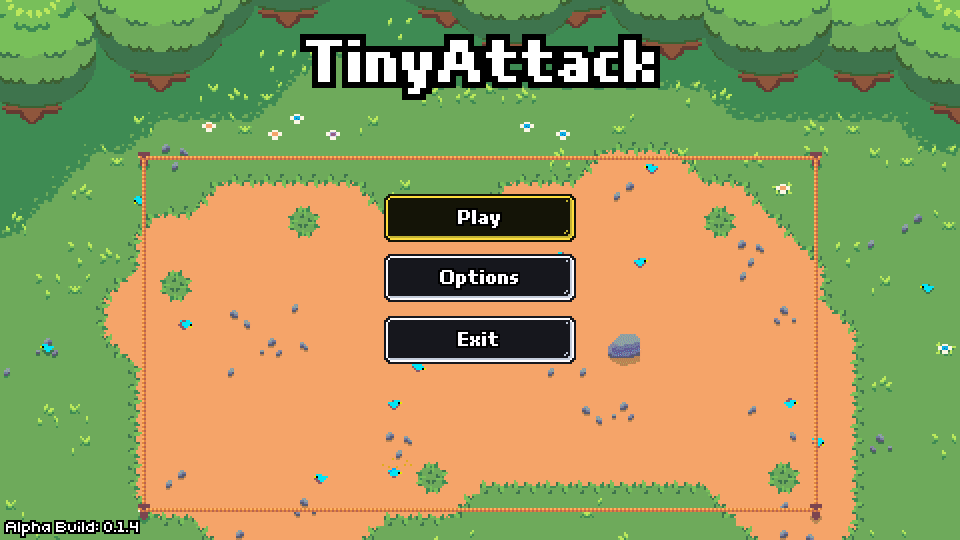 And there are talks of music and sounds arriving soon too! Who knows what mysteries TinyAttack still holds…
What you mean I should know?