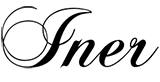 Iner is an action rpg game full of crafting. Own your own store and flourish as a merchant or explore the world in search of rare items and heart-pumping battles.
The story starts as you, our protagonist, travels to Versaint in search of putting your Spiritier Arts in good use. As a Spiritier you can imbue Spirits into items, which among other various uses, is the only known way of producing magical items.
You soon meet Iner, a local blacksmith, and forms a partnership to help achieve both dreams.
But life will soon show that it has it's own plans for our friends, how will you lead their story?
Iner is still in it's planning stage, stay tuned in our Patreon page to learn more about it!